About E-Fitness
Fitness Instructors in Toronto, Ontario
Whether you are from Rosedale, Don Valley Village, The Danforth, The Beaches, Davisville Village, Leaside, East York or Yonge–Eglinton, come and give us a try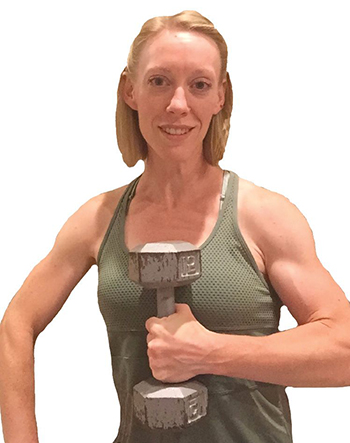 Eleanor Feetham
Owner and Head Trainer at E-Fitness
Fitness Instructor, Pilates Instructor, Running Coach, Healthy Eating and Weight Loss Coach
Wealth of knowledge in total body conditioning, interval training, cardio and resistance training
Avid runner, racing several marathons including two of The Big Six (Boston and New York)
Fitness philosophy: "We're all stronger than we think we are, so never stop striving"
Focuses on technique and mental stamina
Whether a beginner or an athlete, 22 or 82, she promises to provide you with a workout you'll love!
---
---
The 411 on E-Fitness
Who is E-Fitness best suited to?
Suitable for ages 35-90!!
Most beneficial for beginner to intermediate levels.
Those who have perhaps put their own health and fitness on hold to look after young kids, to take care of life's ups and downs, or to look after aging parents, and who now finally realize it's time to focus on them and that being a strong "you" benefits everyone!
Stretch class beneficial for everyone from athletes wanting to release sore muscles to seniors wanting to maintain flexibility and mobility.
People who are looking for a social outlet as well as a space to exercise.
If you want to be welcomed into a fitness family with open arms, without judgment and with immediate acceptance, E-Fitness is the place for you!
The Perks of E-Fitness
Ample free parking at the church and on neighbouring streets.
Like having a personal trainer but in a group setting. Injuries and limitations are always acknowledged with adaptations made and options given.
Ability to get your weekly workout in one spot with 8 different class offerings per week.
Variety of package options sold on a per term basis to fit with your busy lifestyle.